Making Your Next Rameshwaram Trip More Memorable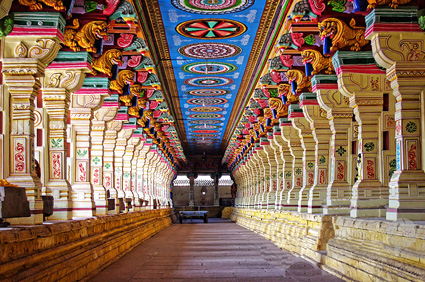 Rameshwaram is located in the sea region of "Gulf of Mannar Biosphere Reserves" and is relatively small in terms of area. Standing firmly in the middle of India and Sri Lanka with its clean sea breezes, less crowded temples & sacred ponds, this famous "Island City" has been the center of attraction for travelers across the world. One of the Char Dhams of India and an avid place for Hindu devotees, Rameshwaram is one place you must add to your travel bucket list. .
Best Places to visit in Rameshwaram :
Agni Theertham - One of the 64 sacred baths in India, Agni Theertham is always on the top of the list when talking about the best places to visit in Rameshwaram.
Ariyaman Beach - The Ariyaman Beach, or the Kushi Beach, has an astounding width and length of about 150 m and 2 km respectively.
Dhanuskodi Beach - Dhanuskodi lies in the southern tip of Rameshwaram and is bordered by the Bay of Bengal on one side and the Indian Ocean on the other, merging at the very tip of the beach, such that one can tell apart the high tides of the former from the low tides of the latter.
Click this link http://rajatravelsrmm.com/rameshwaram-trip.html
Don't wait long, plan your next Rameshwaram trip and book your travel journey to us
#Rameshwaram Travels #Travels in Rameshwaram #Rameshwaram Tours and Travels
Cab Booking in Rameshwaram
For cab booking in rameshwaram kindly contact us on +91 99441 26500 or please write a email to us for cab booking in rameshwaram. our mission is to make safe and comfortable travel to our guest.